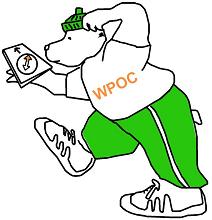 Information about
Elements of Orienteering


Lots of videos about orienteering in general and various orienteering skills at OUSA
For a basic description of what orienteering is all about, try Heather Williams' pages.
To introduce orienteering to children, try James Baker's pages.
Guide to orienteering with links to different perspectives, try A Guide to Orienteering
Here are some PowerPoint presentations about orienteering generated by WPOC:
To learn about symbolic control descriptions, try
Mike Currie and Steve Lang
's pages updated by Ian Atkinson
To learn about making maps for orienteering, try Hans Steinegger author of OCAD.
To look at orienteering equipment, try O Vendors
For magazines and journals related to the sport of orienteering, try these publications
All about orienteering in the USA, try the Orienteering USA
All about orienteering world wide, try the IOF